In a digital world where cybersecurity threats are ever-evolving, staying informed and prepared is not just an option, it's a necessity. This is where the ITcurio Podcast comes in, hosted by Kameron Kennemer and DJ Forman, both seasoned cybersecurity consultants. The podcast serves as your reliable source for insights, trends, and expert advice in the realm of cybersecurity.
Each episode of the ITcurio Podcast features in-depth discussions on a wide range of cybersecurity topics. From the latest threats and vulnerabilities to the most effective strategies for protecting your digital assets, Kameron and DJ, leveraging their expertise as cybersecurity consultants, guide the conversation to ensure it's accessible and engaging. They bring in industry experts, thought leaders, and seasoned professionals to share their knowledge and insights, providing you with actionable advice and strategies.
But the ITcurio Podcast is more than just a source of information. It's a community of like-minded individuals who understand the importance of cybersecurity in today's digital landscape. We encourage our listeners to engage, ask questions, and share their own experiences, fostering a collaborative environment where we can all learn and grow together.
Whether you're a business owner looking to enhance your cybersecurity posture, an IT professional wanting to stay updated on the latest trends, or simply a curious listener interested in the world of cybersecurity, the ITcurio Podcast, led by our experienced cybersecurity consultants, has something for you. Tune in, learn, and become a part of our cybersecurity community.
Learn About Our Enthusiastic Hosts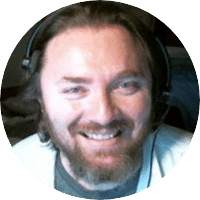 DJ Forman
Introducing DJ Forman: Your Expert Co-Host DJ Forman brings a wealth of experience and expertise to the ITcurio podcast as our esteemed co-host. With over 30 years in the IT industry, DJ has established himself as a seasoned professional and a trusted authority in the field. As the Chief Technology Officer (CTO) of ITque, a leading provider of managed IT services, DJ is at the forefront of cutting-edge technologies and cybersecurity strategies. His deep knowledge of network security, computer architecture, and operations makes him a brilliant cybersecurity consultant and an invaluable asset to our podcast. Beyond his technical prowess, DJ possesses a unique ability to communicate complex concepts in a captivating and engaging manner. With his charismatic personality and passion for educating others, he brings a refreshing and entertaining approach to each episode. DJ's expertise extends beyond the realms of technology. He is known for his captivating storytelling and his ability to weave real-world experiences into insightful discussions. Whether he's uncovering hidden gems in the digital realm or discussing the impact of technology on businesses, DJ's insights are thought-provoking and enlightening. Not only is DJ a seasoned IT professional, but he also has a flair for the dramatic. As an accomplished magician, he infuses a touch of magic into each episode, captivating our listeners and adding an element of surprise and delight. When he's not busy hosting the ITcurio podcast, DJ can be found mentoring aspiring IT professionals, sharing his knowledge and experience to inspire the next generation. His dedication to education and his commitment to helping businesses navigate the ever-changing IT landscape shine through in each episode. Join DJ Forman and our host, Kameron Kennemer, on the ITcurio podcast for an exciting journey through the fascinating world of information technology. Gain insights, be entertained, and expand your horizons as DJ shares his expertise and passion for all things tech. Tune in to the ITcurio podcast and discover why DJ Forman is a driving force behind our mission to educate, entertain, and empower businesses in their digital endeavors.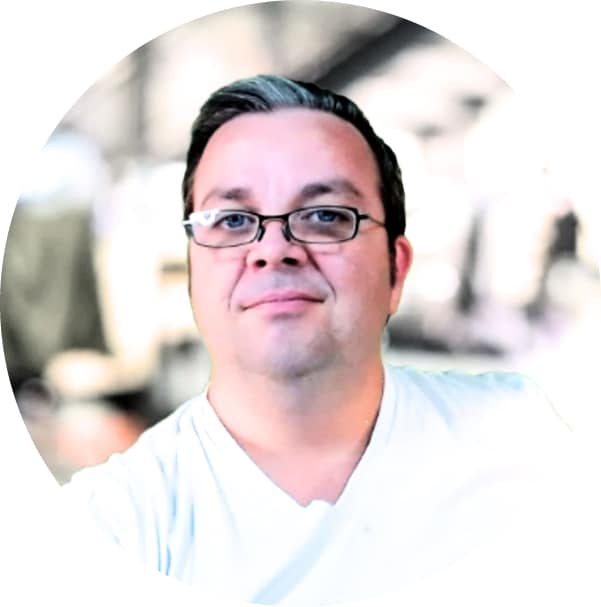 Kameron Kennemer
Introducing Kameron Kennemer: Your Host, Tech Enthusiast, and Business Development Executive. Kameron Kennemer brings a wealth of experience and expertise to the ITcurio podcast as the producer and host. With a background in sales, marketing, managed IT services, and as a cybersecurity consultant Kameron is passionate about technology and its impact on businesses. Serving as the Business Development Executive at ITque, a leading boutique-quality managed services provider, Kameron plays a vital role in developing and executing sales and marketing strategies to achieve business goals. He excels in generating leads through various channels and nurturing relationships with clients, ensuring their satisfaction and success. Prior to his role at ITque, Kameron gained valuable experience in the cybersecurity and software development industry. As a Student Operations Manager at ThriveDX (formerly HackerU), he provided guidance and mentorship to cohorts of students, managing webinars and classes for prestigious institutions. Kameron's expertise in sales and presentations helped maximize key performance indicators and drive program success. Kameron's professional journey also includes roles as a National Admissions Advisor and Senior Admissions Advisor, where he provided support and coaching to students pursuing careers in cybersecurity and software development. He played a crucial role in guiding students towards their goals, fostering their growth, and ensuring a successful transition into their desired programs. Beyond the IT industry, Kameron has demonstrated his skills in digital marketing and sales, he designed and executed effective programs that boosted revenue for clients through diverse digital solutions. Join Kameron Kennemer on the ITcurio podcast as he explores the fascinating world of information technology, shares valuable insights, and interviews industry experts. With his deep understanding of the IT landscape and his commitment to education and entertainment, Kameron will guide you through the complexities of technology and empower you to thrive in the digital age.
Expert Cybersecurity Consultants & Guest Appearances
When you tune into the ITcurio Podcast, you're signing up for a comprehensive exploration of the cybersecurity landscape. Hosted by Kameron Kennemer and DJ Forman, both seasoned cybersecurity consultants, the podcast is designed to be both informative and engaging, catering to a wide range of listeners.
Expert Insights: Each episode features in-depth discussions on various cybersecurity topics. Kameron and DJ, with their extensive experience as cybersecurity consultants, provide expert insights, breaking down complex issues into understandable concepts. They also invite industry leaders and experts to share their knowledge, ensuring you get a well-rounded perspective on each topic.

Latest Trends: The world of cybersecurity is dynamic, with new threats and solutions emerging regularly. The ITcurio Podcast keeps you updated on these trends, helping you stay ahead of potential risks and understand the latest protective strategies.

Practical Advice: The podcast isn't just about discussing problems; it's about providing solutions. Kameron and DJ offer practical advice and actionable strategies that listeners can implement to enhance their cybersecurity posture.

Community Interaction: The ITcurio Podcast is more than a one-way information channel. It's a platform for interaction and discussion. Listeners are encouraged to engage with the content, ask questions, and share their experiences, fostering a sense of community among cybersecurity enthusiasts and professionals.

Accessible Content: Whether you're a seasoned IT professional or a newcomer to the field of cybersecurity, the ITcurio Podcast ensures that the content is accessible. Complex concepts are broken down and explained in a way that everyone can understand and appreciate.
In essence, when you tune into the ITcurio Podcast, you can expect to be informed, engaged, and empowered. With the guidance of our experienced cybersecurity consultants, you'll gain the knowledge and confidence to navigate the complex world of cybersecurity.